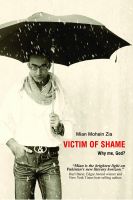 Zia, Mohsin Mian. Victim of Shame: Why Me, God? Smashwords. November 2, 2010. Paperback ISBN: 145-3-8659-50 EAN-13: 978-1-45386595-8. 180 pages. List price: $15.00 Digital ASIN: B004A8ZVRU. 367 KB. $6.00
Review Title:
One Heartbeat - One Humanity - One Dream: A World of Peace
Genre: Suspense, Thriller
Ryan, a victim. Ryan, ashamed. Ryan, an impotent misogynist. Ryan shamed. Ryan, an accidental pornographer. Ryan mortified. Ryan, a champion of women's rights. Ryan chagrined. Ryan, an intentional journalist. Why me, God? Why me?
Sarah, an orphan. Sarah, fianc
é to a self-centered Muslim. Sarah dishonored. Sarah, a victim. Sarah degraded. Sarah, a psychotic break. Sarah ruined. Why me, God? Why me?
Maria, a Christian widow raising an Islamic son. Maria weakened. Maria's Islamic son, killed in a terrorist attack. Maria broken. Maria, a convert to real Islam. Maria healed. Maria, a healer. Try me, God! Try me!
"No matter which religion, nation, society, race, or ethnicity we belong to, we all have one thing in common. At some point in each of our lives, we all ask the question 'Why me, God?'"
Zia's Kafka-esque third novel is a plea for all humanity to live in peace and integrity. Though written in English, it carries within the rhythm of all the languages of Pakistan: Urdu, Punjabi, Pashto, Sindhi, and Blochi. The book is a flash back written from a first person point of view and is somewhat didactic. The plot meets Zia's goal of trying to "unmask and unveil the frailties in every society."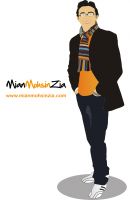 Rating: 4.5 stars
Tags:
victim, mian mohsin zia, zia, shame, mian, Why me God?, womens rights, suspense, thriller, hypocrisy, truth, forgiveness, redemption, Pakistan, Islam, Christianity , misconception, hatred, distrust
I received a complimentary .pdf file of this book from the author for my unbiased review.